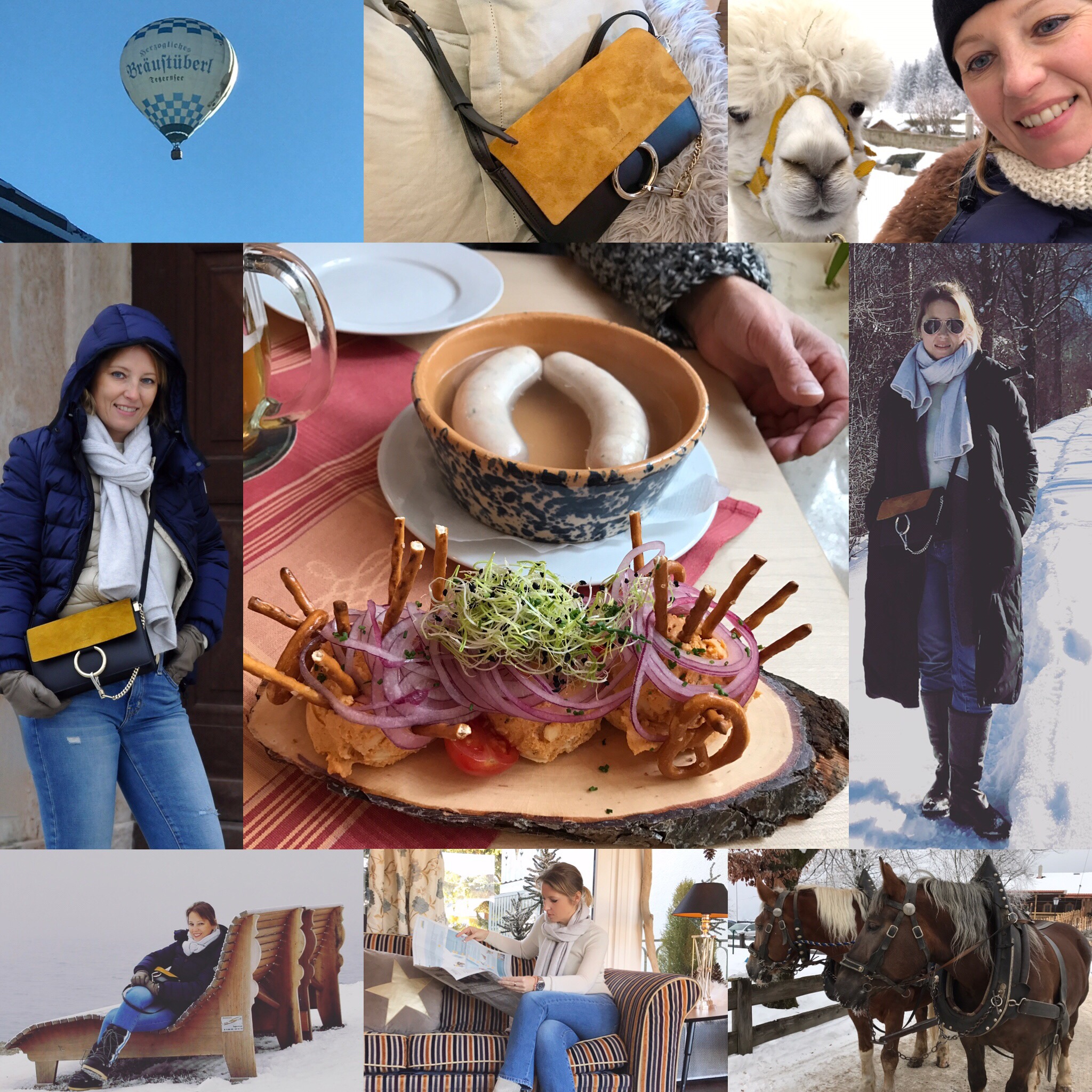 My weekly reviews  will  give you a short survey what happened at claudines room. This last week we were in Bavaria for holidays. There were tons of snow and so much fun, priceless!

Week 04
Reading material of the week: Only a book: The little book of Hygge. This book tries to explain how the Danes are living and what that has to do with them being the happiest people in the world. I love it!
My opinion:  Holidays are really important. Recharging the batteries and getting new impressions all in one, this is absolutely unbeatable. One week is short, but nevertheless more than nothing. So don't work too much, a few days off can really change views.

My best buys: Nothing! Except the vouchers for Christmas gifts that had to be paid. Worth every Euro: a horse sled ride through snowy landscapes, a walk with Alpacas and Lamas, so cuuuute and tons of good, bavarian food. Yep, I guess I've gained a few pounds. I didn't tell the scale that I'm back home…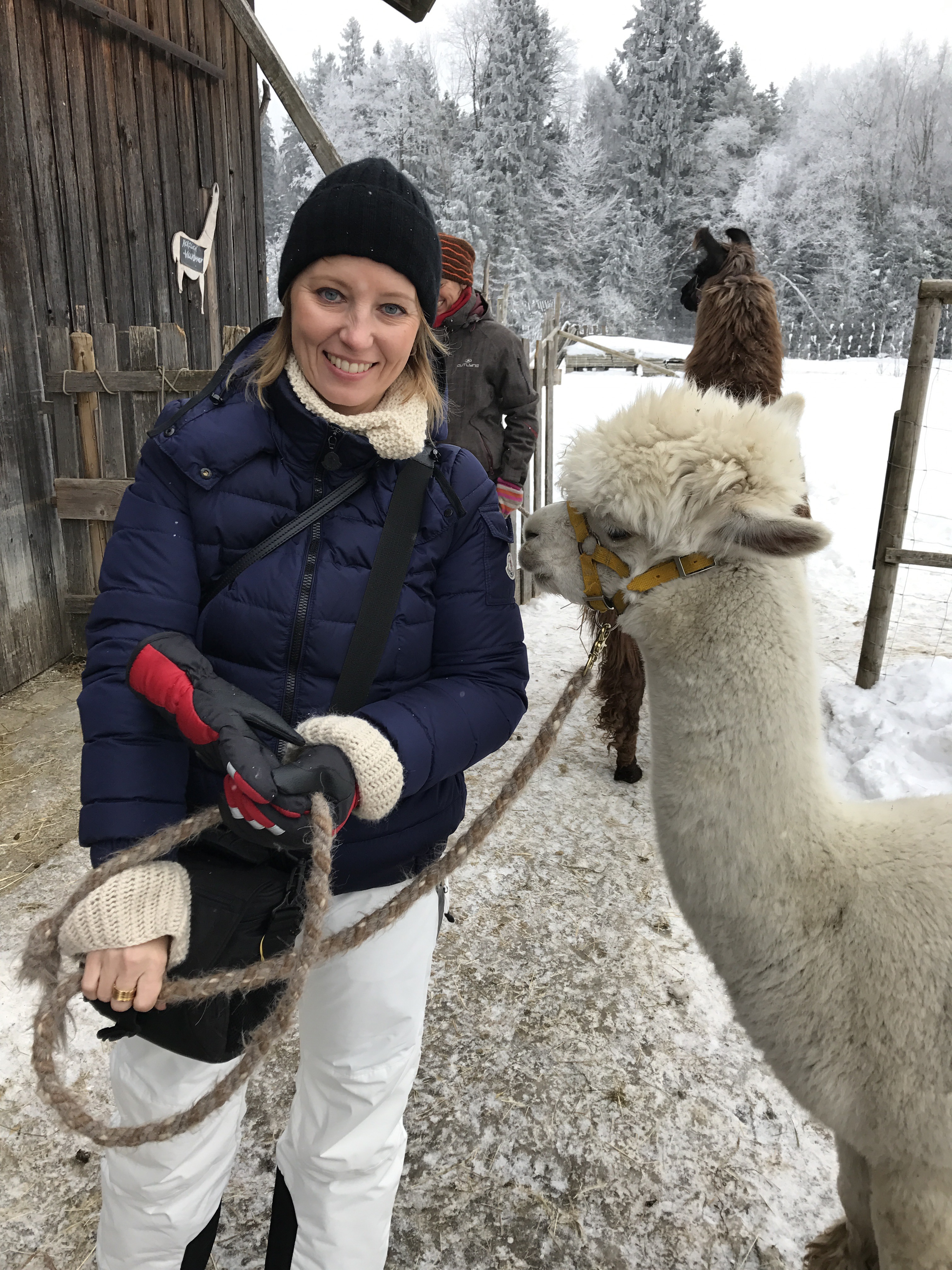 My Outfit: There were 2 from the holidays, both really comfy and relaxed styles. First there was the relaxed outfit I wore inside and second the sporty look with down jacket and Moonboots. Which one do you like more?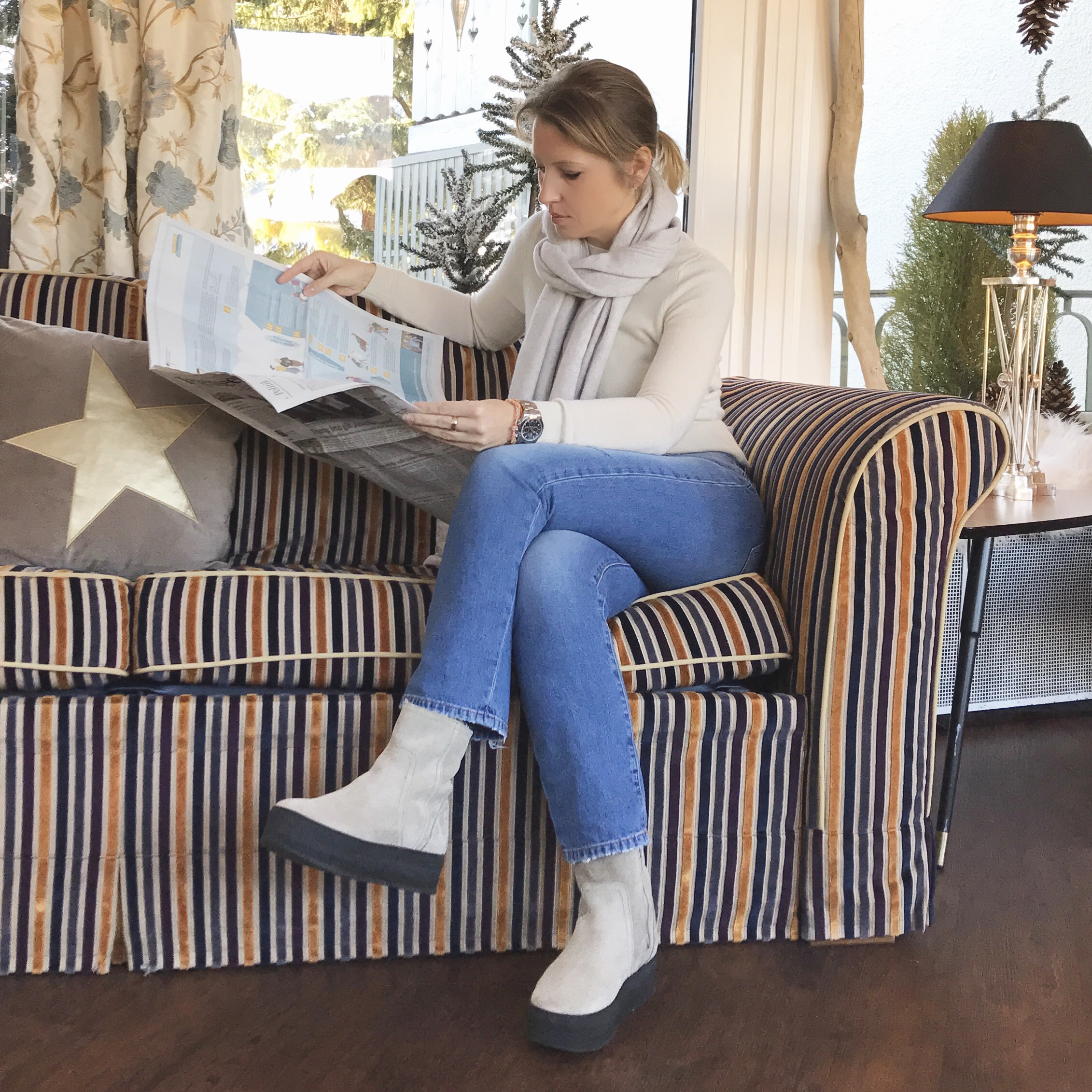 My plans: A lot of work is waiting for me, both at the office and for the blog. But it's getting really exciting, beause I'm no longer alone in the office. I got a female colleague, who has changed her place and I'm glad about that. And there will be a new co-op for the blog. So stay tuned for more information!

I wish you all a wonderful next week. Enjoy it and be happy.  ♥

xo
Claudine
---
Meine weekly reviews werden  euch einen kleinen Überblick geben über das, was bei claudines room passiert ist. Diese Woche waren wir im Urlaub in Bayern. Es gab Tonnen an Schnee und Spaß, unbezahlbar!
Week 02
Lesestoff der Woche: Nur ein tolles Buch: The small book of Hygge über die Lebensart der Dänen und was die damit zu tun hat, dass sie die glücklichsten Menschen der Welt sind.
Meine Meinung: Urlaub ist wirklich wichtig! Die Batterien wieder aufladen und neue Inmpressionen zugleich bekommen ist unschlagbar. Eine Woche ist zwar kurz, aber immerhin besser als gar nichts. Also ihr Lieben: arbeitet nicht zu viel, ein paar Tage Urlaub können wirklich einiges verändern.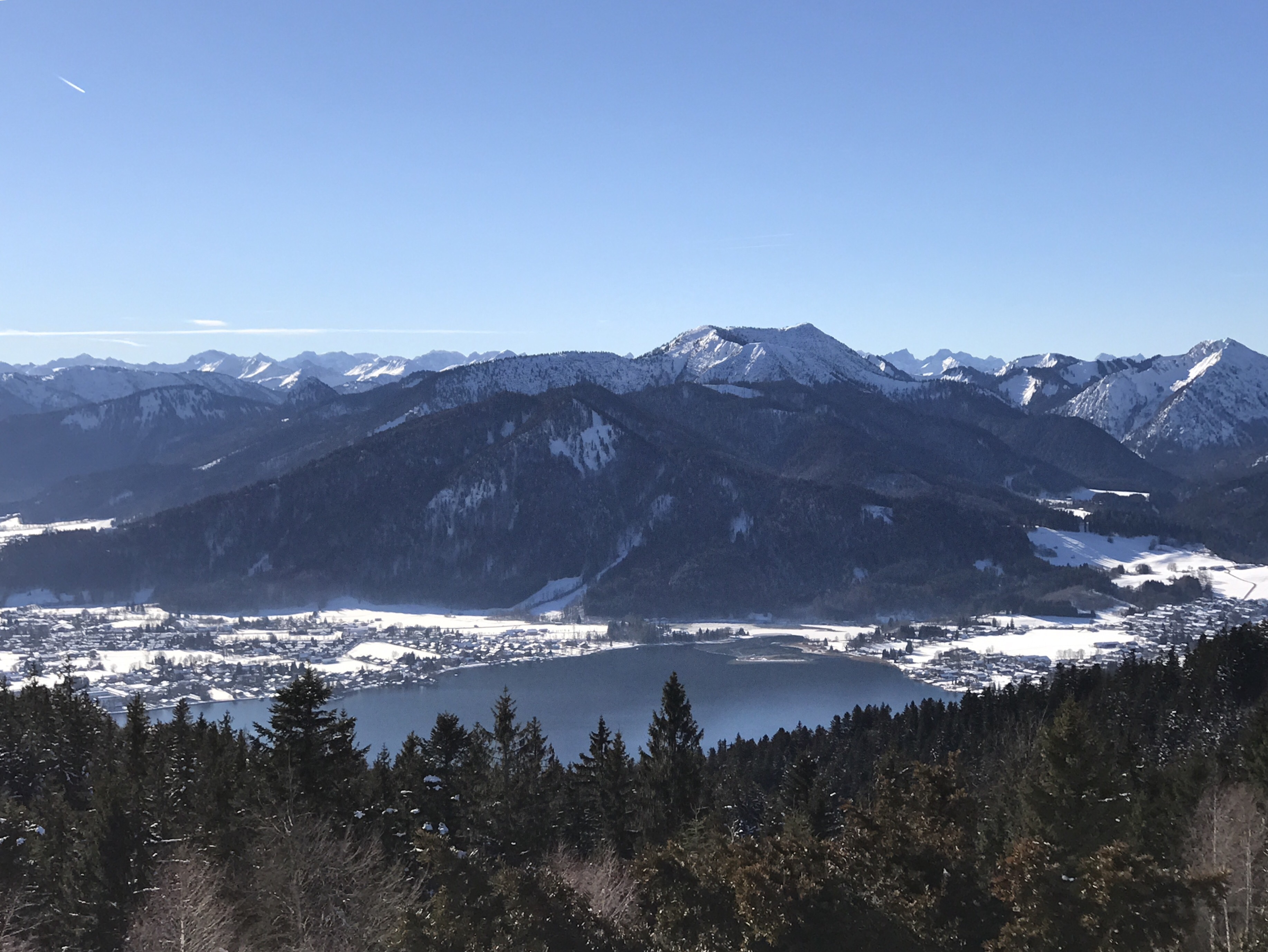 Meine besten Käufe: Nichts! Ausser die Gutscheine für Weihnachten, die noch bezahlt werden mussten. Jeden Euro wert: eine Fahrt mit dem Pferdeschlitten durch verschneite Landschaften, eine Wanderung mit Alpakas und Lamas, absolut zauberhafte Wesen und natürlich tonnenweise gutes, bayerisches Esse. Jo, ich denke ich habe ein paar Pfündchen zugenommen. Ich weiß es nicht und sage der Waage auch nicht, dass ich wieder zuhause bin…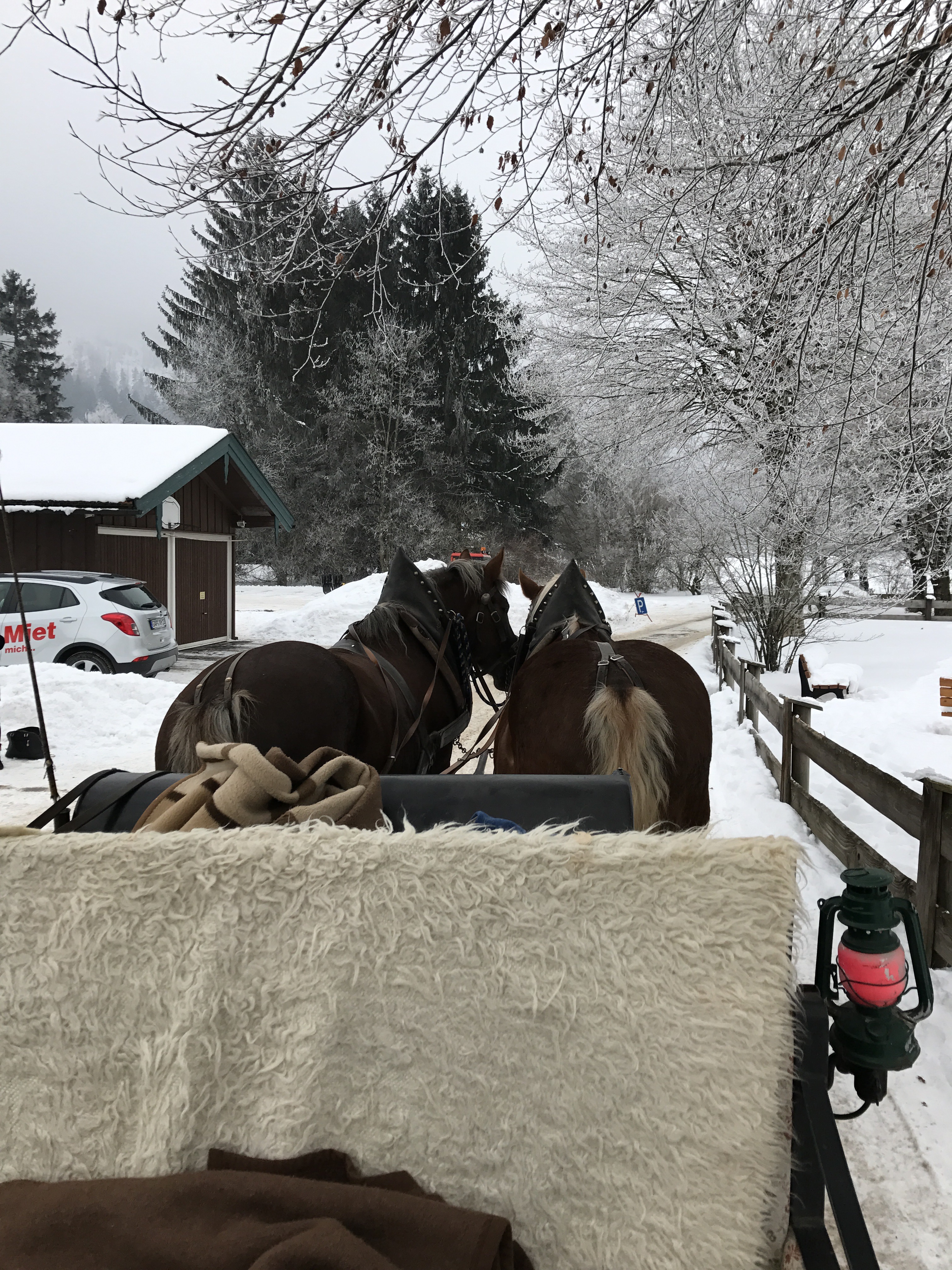 Mein Outfit: Da gab es 2 Urlaubsoutfits bis jetzt, das entspannte Outfit drinnen und das sportliche mit Daunenjacke und Moonboots. Welches hat euch besser gefallen?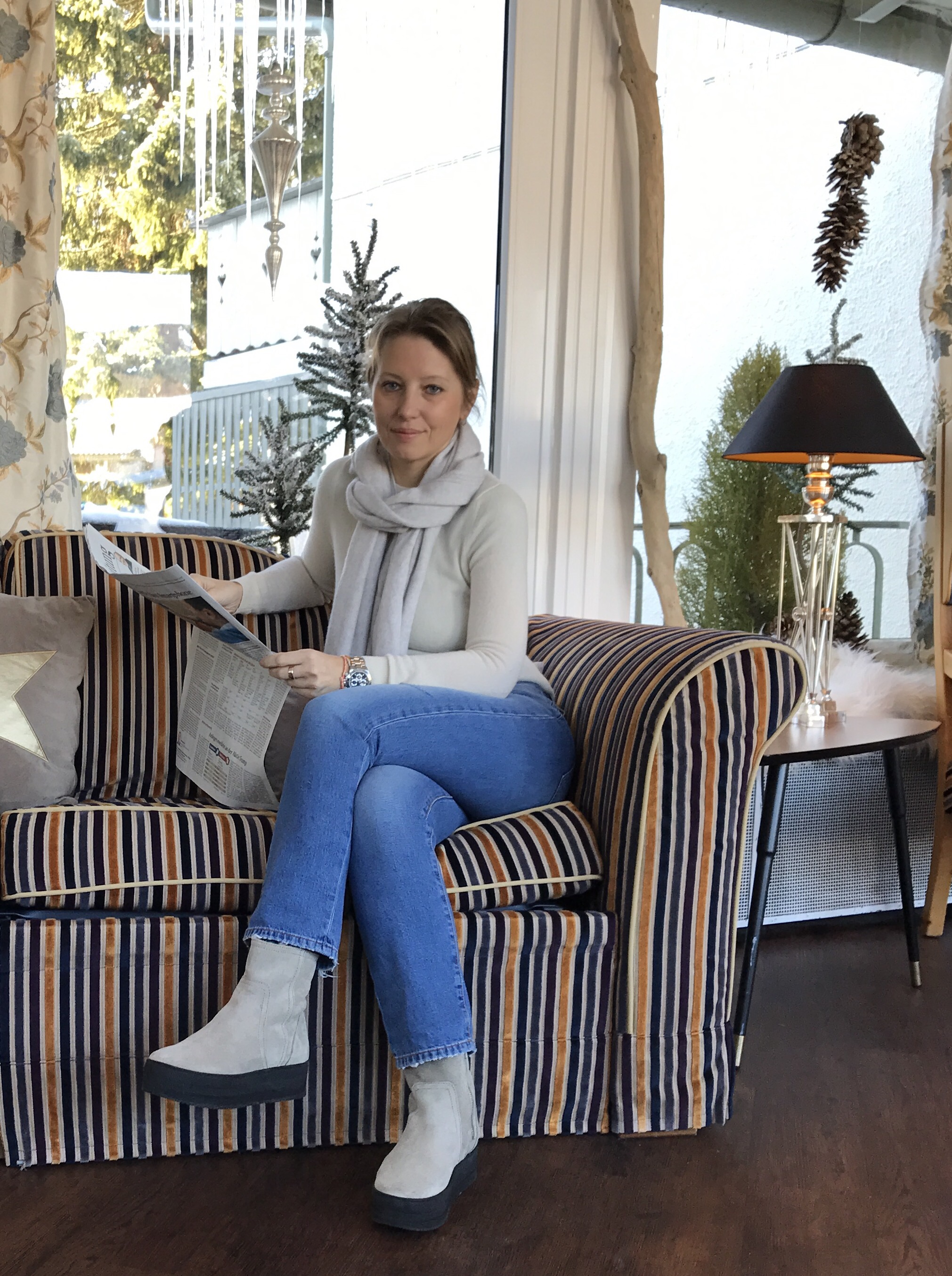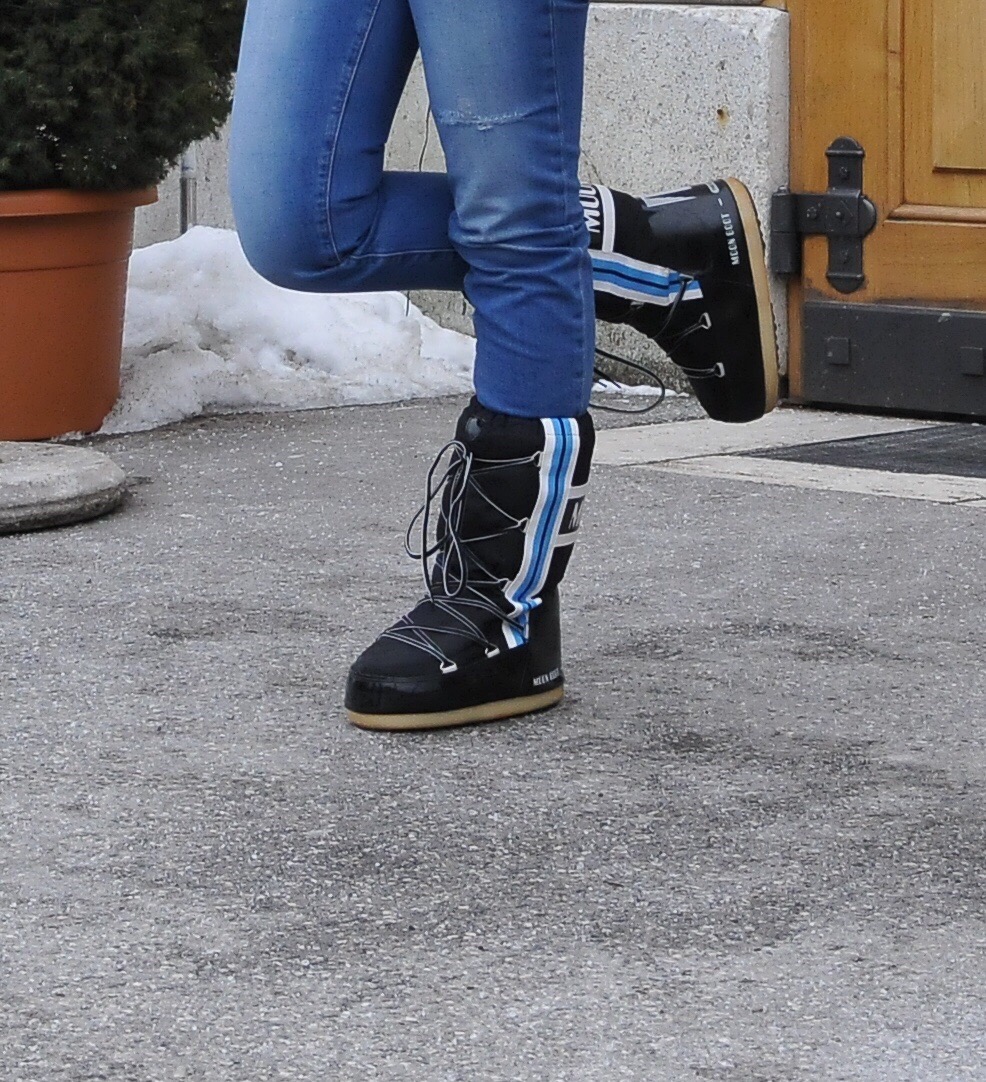 Meine Pläne: Auf mich wartet jede Menge Arbeit, im Büro und für den Blog. Aber es wird wirklich spannend, weil ich nicht mehr alleine bin im Büro. Eine Kollegen hat die Plätze getauscht, was mich wirklich freut. Und es gibt neue Kooperationen für den Blog, auf die ich mich freue. Also bleibt dran und freut euch mit mir auf neue Informationen!
Ich wünsche euch eine wunderbare Woche. Geniesst sie und seid glücklich ♥
xo
Claudine