Red bomber jacket
That this red bomber jacket landed in my closet is pure coincidence. We were strolling around the Outlet center in Maasmechelen and were on our way back to the car. Suddenly I wanted to visit that last shop that I skip always normally. And there I found this beauty: a red bomber jacket with embroideries in silver and gold all over. Made of a shiny satin like material, with a hem inspired by the red and green Gucci belts and best of all: Made in Italy. For a reasonable price. It was the last piece and in size s. How could I leave it in the shop?
Gucci pumps
When I bought the red bomber jacket I knew I wanted to pair it with my favorite Gucci shoes. No, not the iconic Marmont pumps. But black pumps with a bow in red and green. The perfect match with the jacket. The rest nearly didn't matter. A small jeans and a black cable knit jumper. Ready, set, go!
What do you think about this bomber jacket?
---
Red bomber jacket
Dass diese rote Bomberjacke in meinem Schrank gelandet ist, ist purer Zufall. Wir waren im Outlet Center in Maasmechelen und schon auf dem Weg zum Auto. Plötzlich wollte ich in den letzten Laden, in den ich sonst nie gehe. Und habe dieses Wunder gefunden: eine rote Bomberjacke mit Stickereien in gold und silber. Gefertigt aus einem glänzenden Satinähnlichen Material, mit Bündchen die inspiriert sind von den rot-grünen Gucci Gürteln und das Beste von allem: Made in Italy! Für einen echt günstigen Preis. Das letzte Stück und dann noch in Größe s. Wie hätte ich sie im Laden hängen lassen können?
Gucci Pumps
Als ich die Bomberjacke gekauft habe wußte ich sofort womit ich sie tragen würde. Mit meinen liebsten Gucci Schuhen. Nein, nicht die ikonischen Marmont Pumps, sondern einfache schwarze Pumps mit einer Schleife aus dem rot-grünen Band. Perfekt zu der Jacke. Der Rest des Outfits war eigentlich unwichtig. Eine schmale Jeans und ein schwarzer Strickpulli. Fertig, los!
Was haltet ihr von der roten Bomberjacke?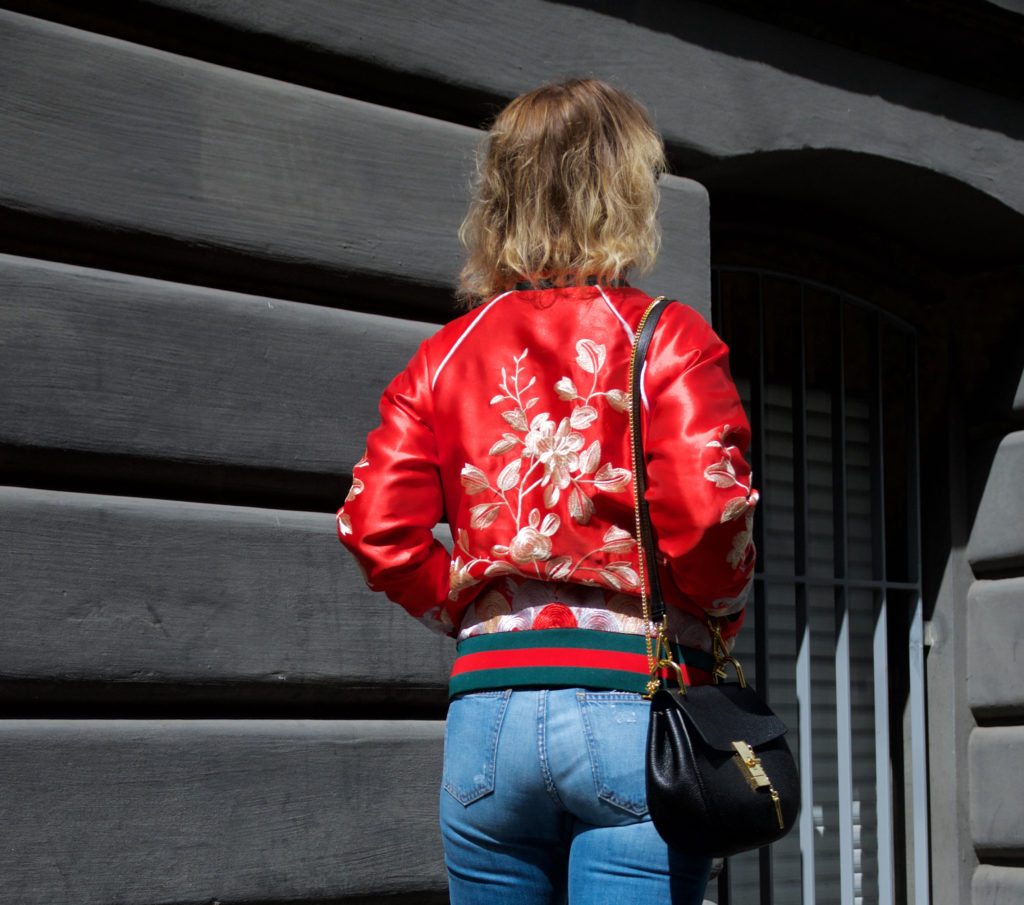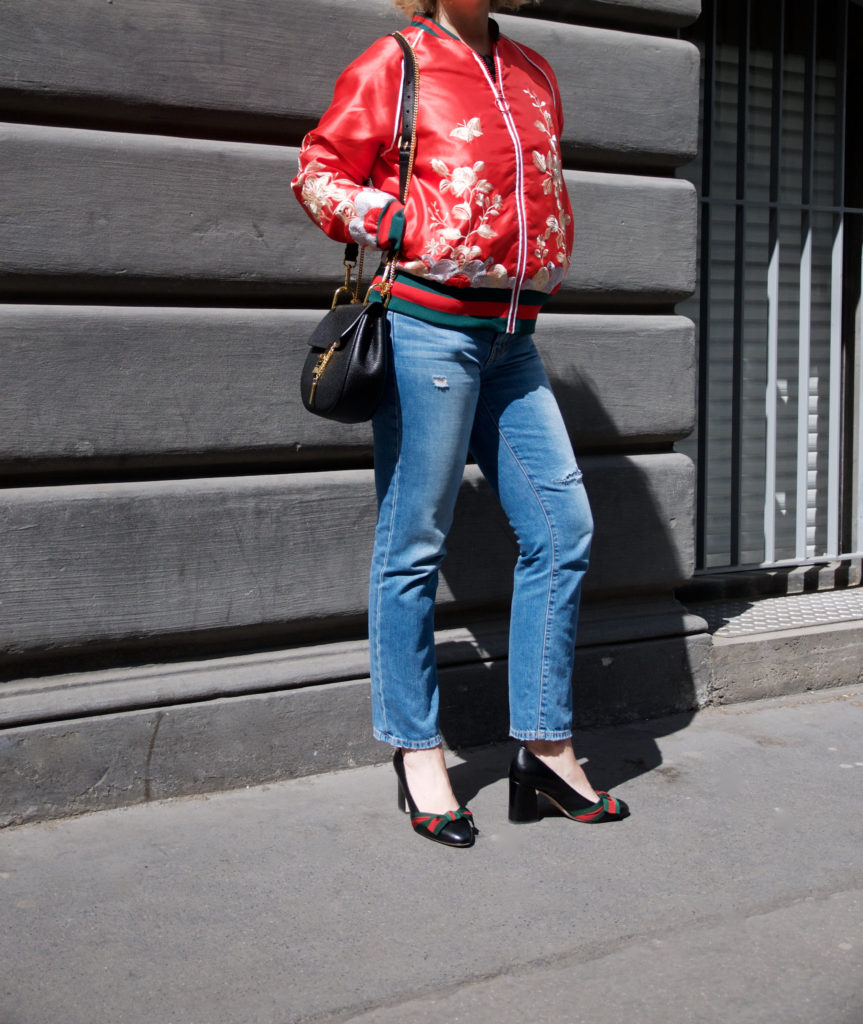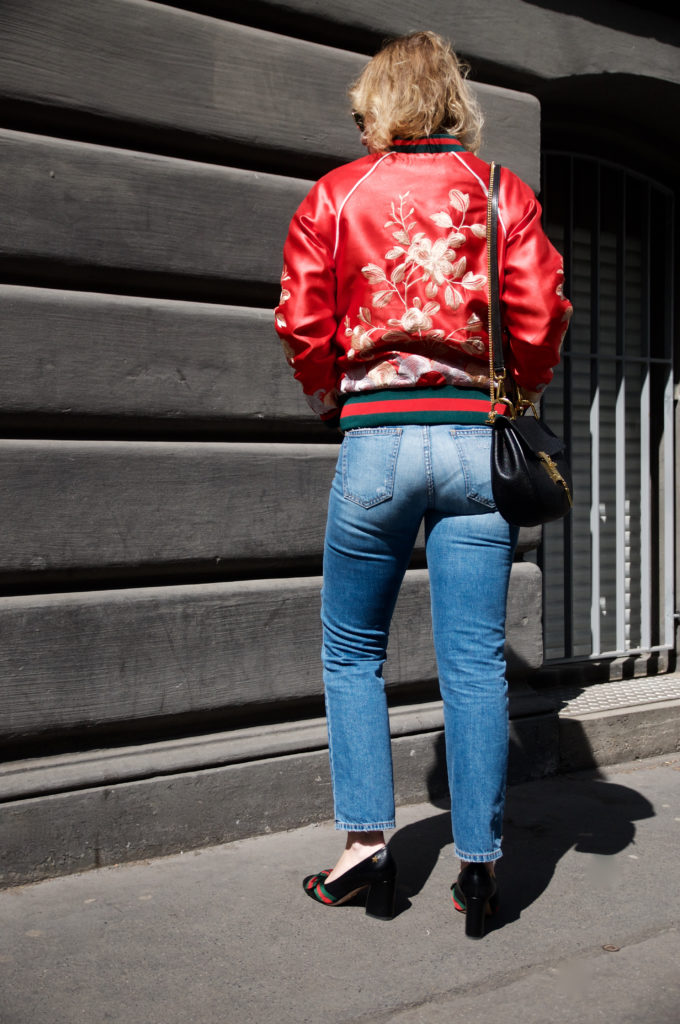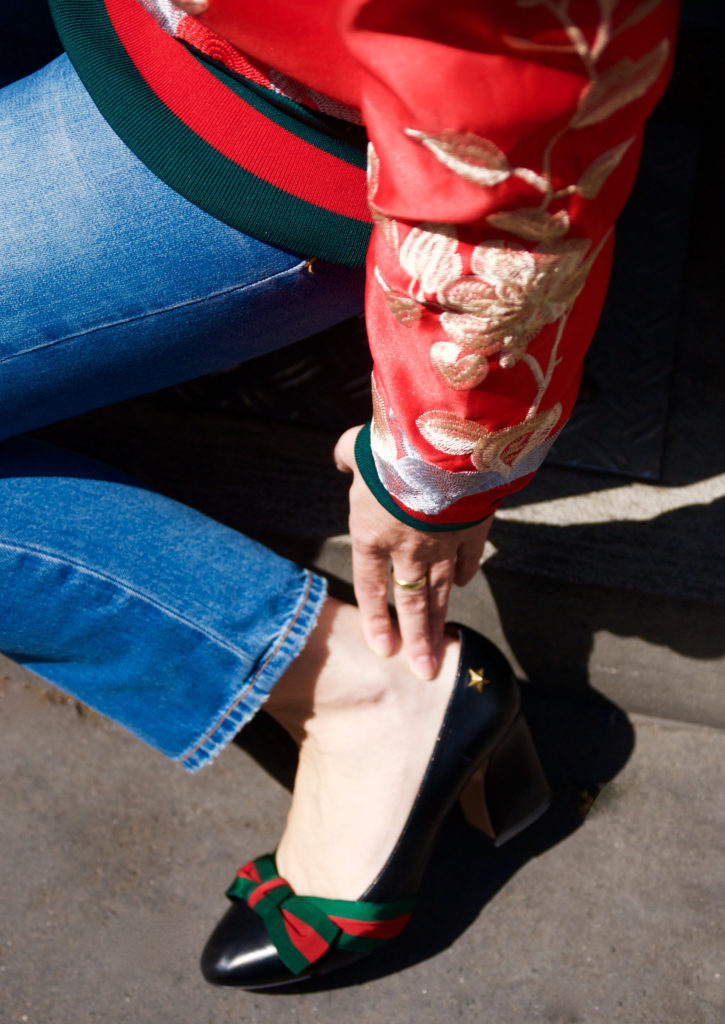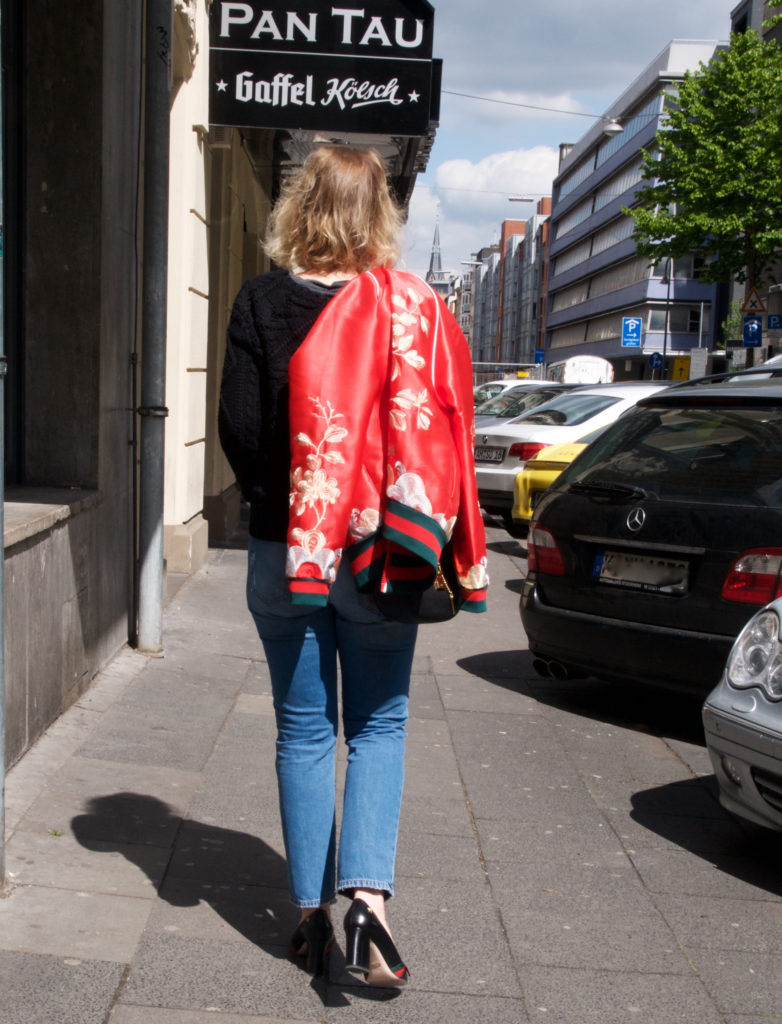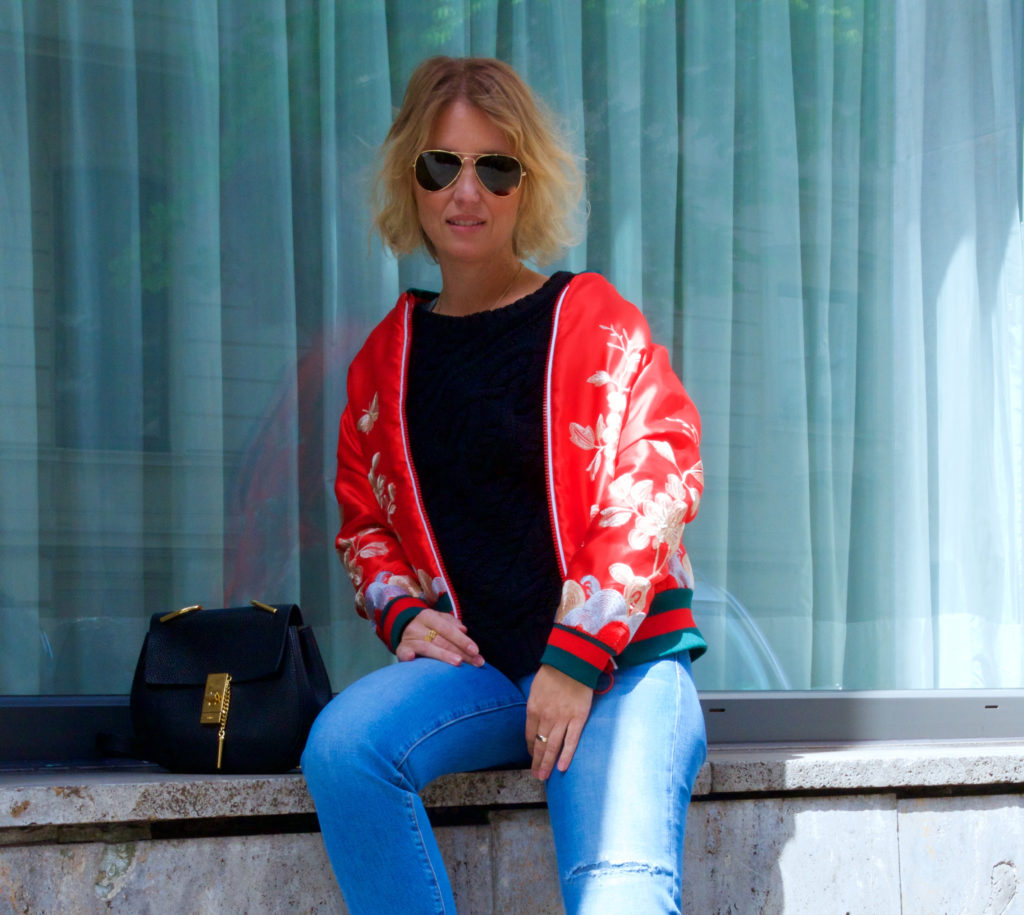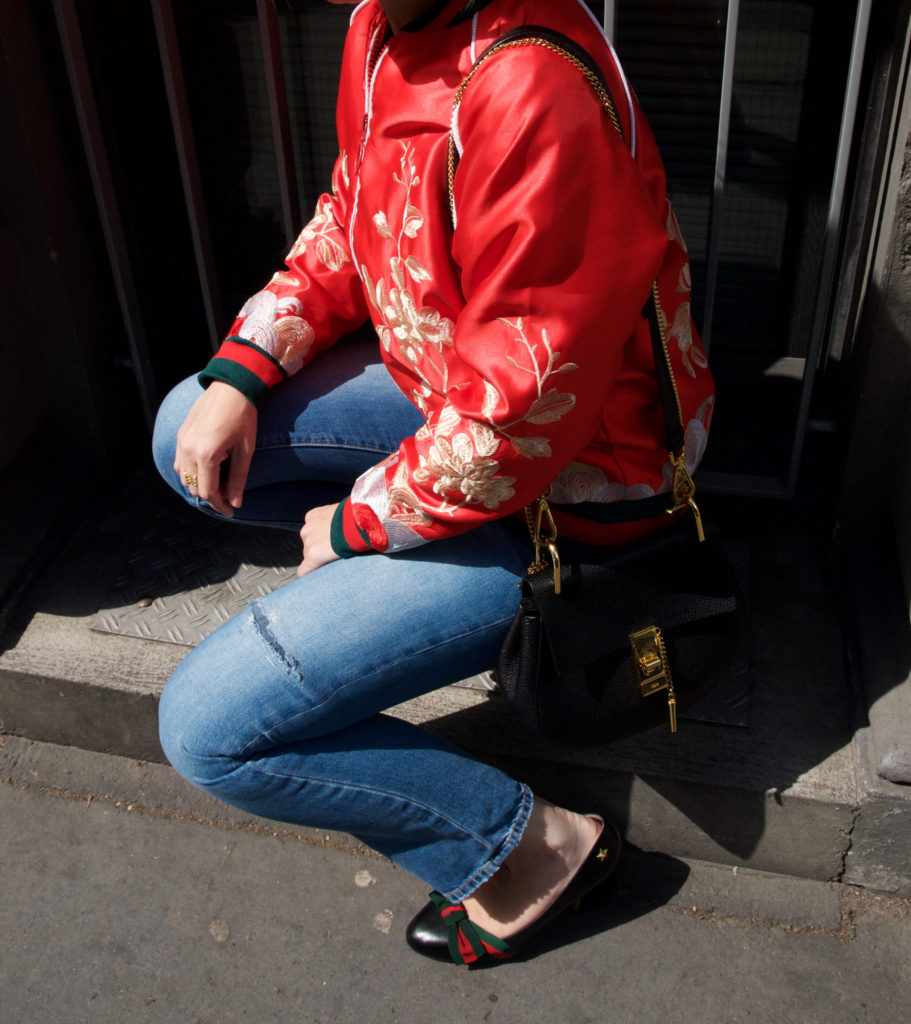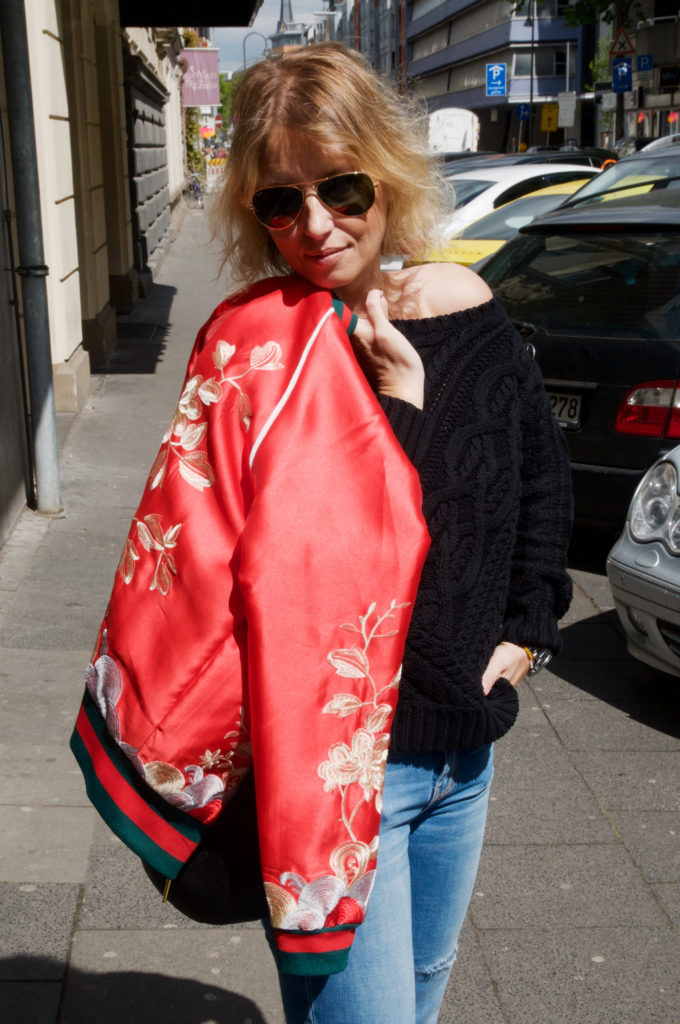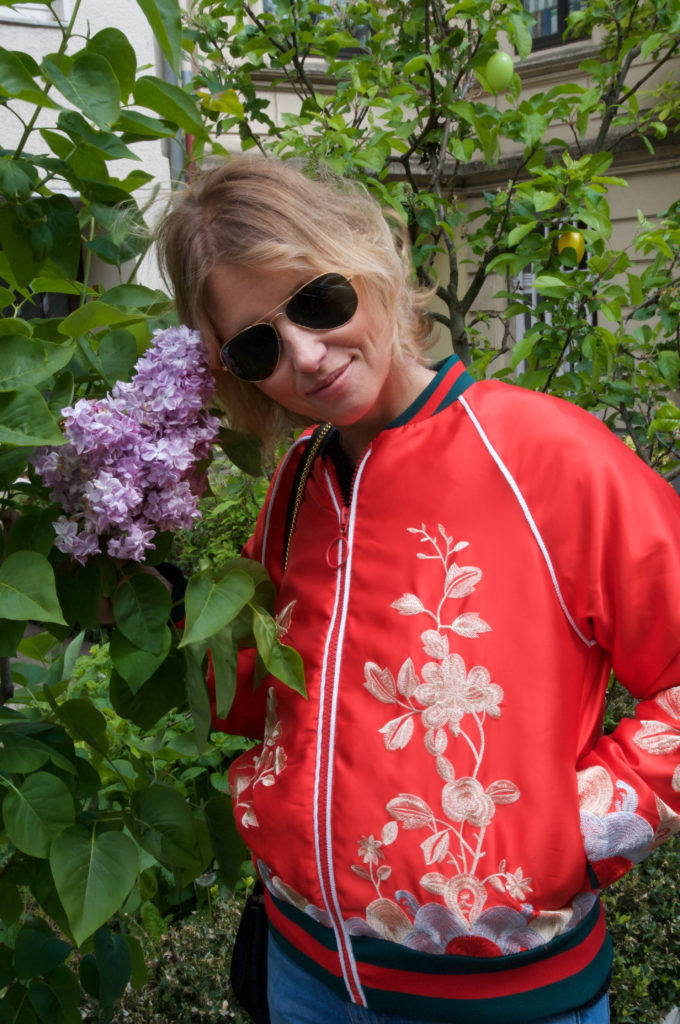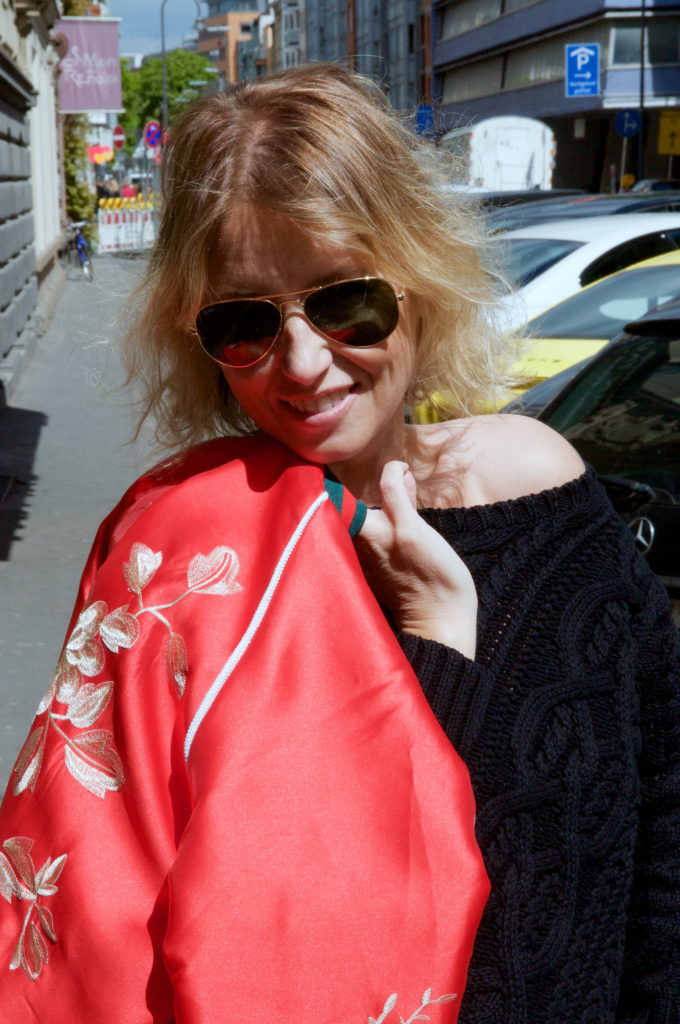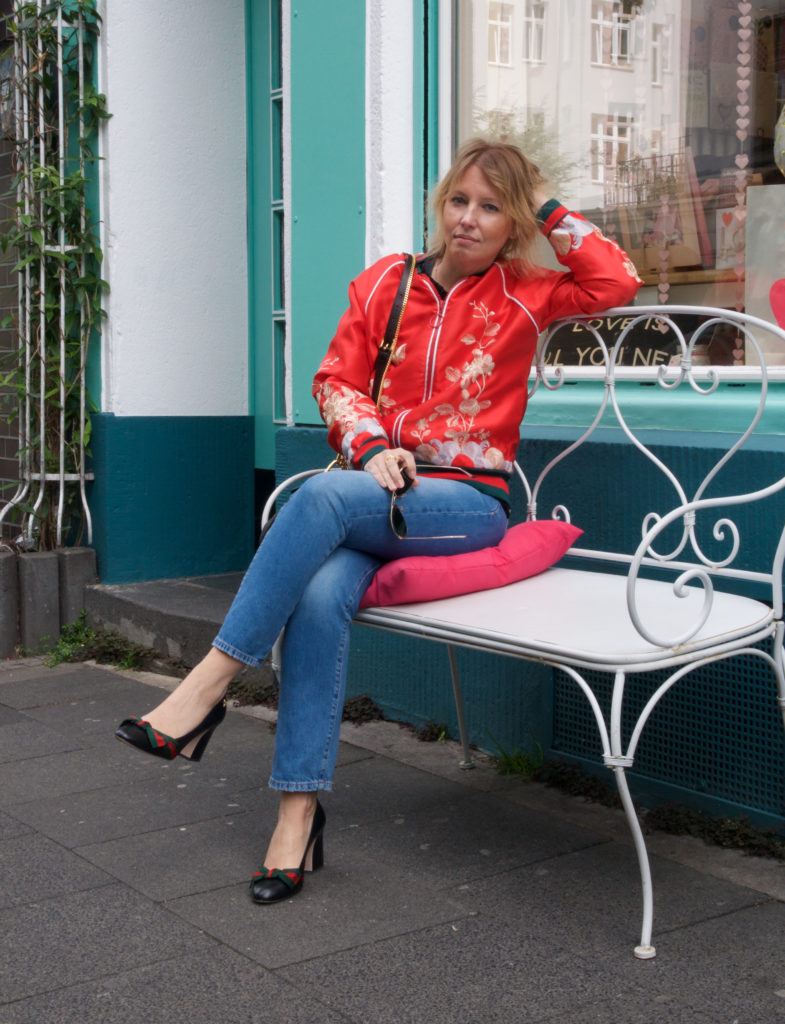 Red bomber jacket: Life, similar here (budget friendly) or here
Shoes: Gucci, on sale here or similar here
Bag: Chloé Drew, here
Jeans: Current/ Elliott, similar here